Hi! I'm Jana of the Jungle and all of us here at Rainforest Radio welcome you to Rainforest Radio TV! You will notice that we have various channels to view. So indulge yourself and explore rainforest related and Earth friendly topics!
This main page we call Rainforest Radio TV will be a page where I, Jana of the Jungle,  select and place my personal favorite videos on all topics that have a significance to our planet. It might be music, it might be adventure, and it could be just plain old Rainforest fun.
Keeping checking back for more as we grow our Rainforest Radio TV visual message about the rainforest and our planet!
April 5, 2010 – I came across this video of Alvaro Ugalde by Assignment Earth. I really feel this is so important for all of you viewers from around the world who are new to Rainforest Radio and our mission on Costa Rica's Osa Peninsula. In my opinion, no Man has done more for Osa than Alvaro Ugalde.  Mr. Ugalde is not only a household name in Costa Rica, but Time Magazine named Alvaro Ugalde "Environmental Leader of the Century" in 1999.  He is generally recognized as the "Father of the Costa Rican National Park System". Mr. Ugalde has dedicated more than 40 years of his life to conservation issues.  In this video Alvaro Uglado speaks out on Osa Peninsula.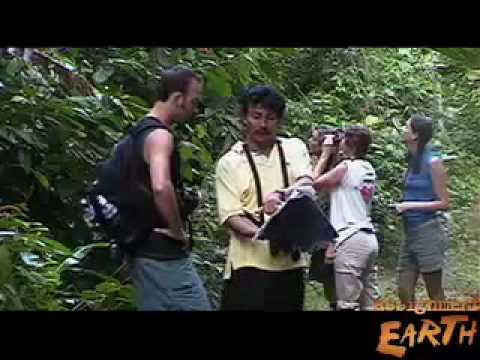 April 5, 2010 -  The video below is a great documentary filmed on the Osa Peninsula and on the runway at New York's Fashion Week! My dear friend, fashion designer, Abi Ferrin, brought her Freedom Project to Costa Rica. Abi has now hired her first 6 women on the Osa Peninsula to sew her high end fashions. In this video you travel to Osa with Abi and end up in New York where her Osa Peninsula Rainforest inspired fashions hit the New York runway in style! I love you Abi Ferrin. Note: As of April 1, 2010, the first 80 pieces have been completed by women of the Osa Peninsula! We all love Abi Ferrin!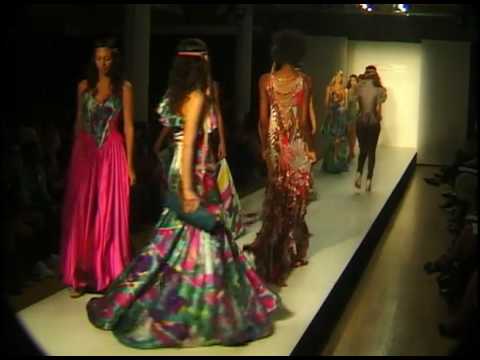 April 5, 2010 – This video is so funny to me! These two guys and their guide are taking a six hour hike . It says they are hiking from Puerto Jimenez  on the Osa Peninsula, to  my friends at Lookout Inn, Carate. Well I'll have to investigate this with Adventurer Mike Boston down in Puerto Jimenez .  The video is amatuer and it starts out a little slow, but just watch what happens. The six hour hike turns into the hikers and guide being lost in the rainforest resulting in an overnight stay on a bed of leaves in the jungle. I laugh, because this is the type of event that happens to Jana of the Jungle. Enjoy, because the truth is, these guys had the time of their life (after they made it to their final destination of course)!